LBS Leaptec MoU Signing With Desan Deniz Ins. San. A.S.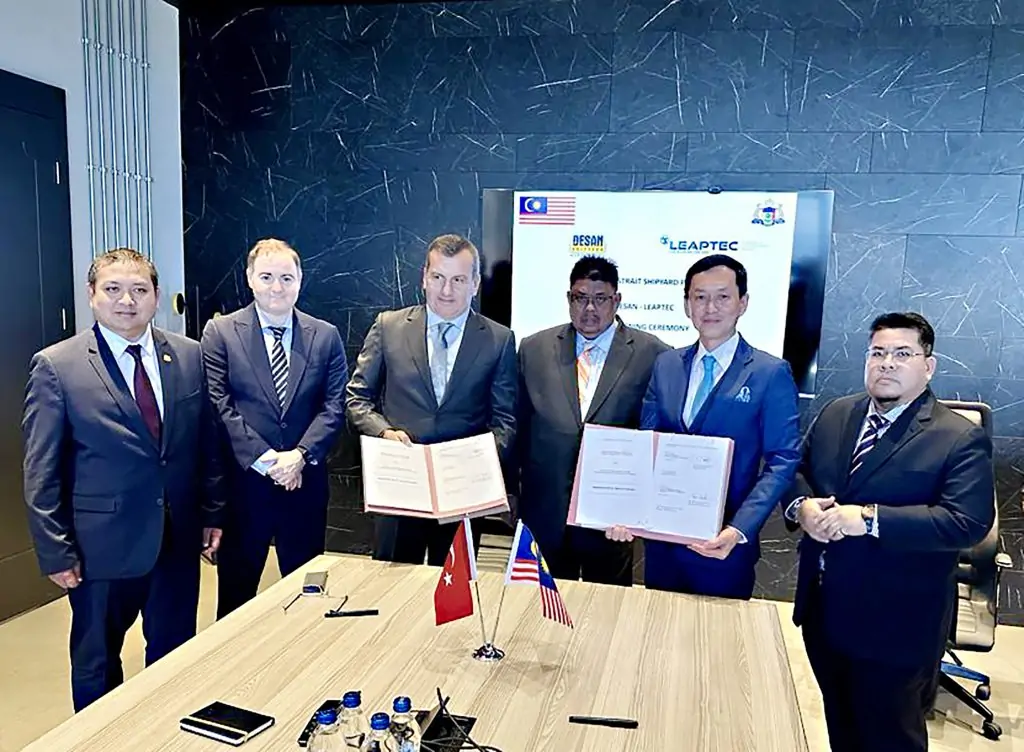 Leaptec Engineering Sdn Bhd ("Leaptec"), an indirect subsidiary of LBS Bina Group Berhad ("LBS"), has entered into a Memorandum of Understanding ("MOU") with Desan Deniz Ins. San. A.S. ("Desan").
Datuk Wira Joey Lim Hock Guan and Cenk İsmail Kaptanoğlu (third from left) at the MoU signing session, alongside with Chief Minister of Melaka, YAB Datuk Seri Ab Rauf Yusoh, Consulate General of Malaysia in Istanbul, YM Tengku Mohd Dzaraif Raja Abdul Kadir (first from left) as witness, followed by CEO of Leaptec, Datuk Mohd Anis Hisham Abd Aziz and Mr. Hasan Özgür Çilli, the Vice Chairman of Desan Shipyard (second from left), held at Desan's Headquarters in Istanbul.